John Malcolm Miller
Revolutionary Patriot, Kentucky Pioneer
John Malcolm Miller was born in Albermerle County, Virginia on 1 JAN 1750. He died in Richmond, Kentucky on 8 SEP 1808. Colonel Miller served in the Virginia Militia during the American Revolution. One history states that "... he and his men made many brave charges". He was at the battle of Yorktown and was present at the surrender of Cornwallis.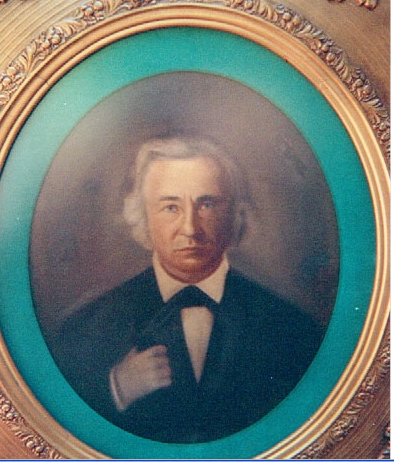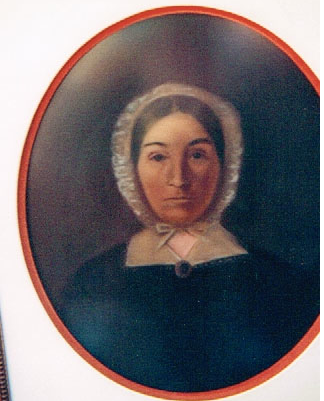 John was married to Jane Dulaney on 20 MARCH 1774. In 1784 Colonel Miller, with his wife and seven children, left Virginia and moved to Kentucky. At that time, Kentucky was a county of Virginia. Colonel Miller was appointed as Justice of the Peace of Kentucky County, Virginia by Patrick Henry. He took his oath of office on 26 JUN 1787.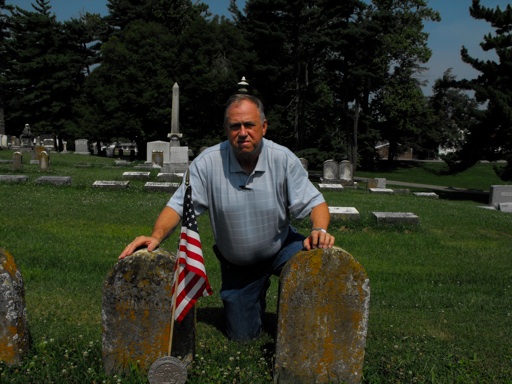 John and Jane settled on the head waters of Otter Creek, where the city of Richmond is now located. He built the first house in the area and later operated the first hotel in the area. He lived in that house until his death in 1808. Jane died 13 MAR 1844. John and Jane are buried in the Richmond Cemetery. He was one of the first representatives to the Virginia State Legislature from Kentucky. After Kentucky became a state, he was one of the first representatives to the Kentucky State Legislature. He provided the land on which the city of Richmond was built and he named the city for his Richmond, Virginia home.

When Madison County was formed the original county seat was at Milford. However, in 1798 the county seat was moved to Richmond. COL Miller provided his barn to be used as the court house. The present court house stands on the same spot. The home of one of John Malcolm's sons stands near the courthouse.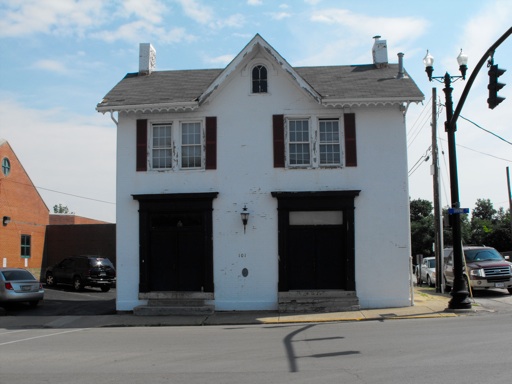 John and Jane had a total of 13 children:

Robert MILLER was born on 1 Mar 1775 in Albermarle , Orange, Virginia.117,119,124–125 He died on 21 Jun 1861 at the age of 86 in Richmond, Madison, Kentucky.126 He has He was buried in Richmond, Madison, Kemtucky,USA. Robert Miller was a State Senator from Madison County.

William MILLER was born on 19 Jun 1776 in Albermarle, Orange, Virginia. He died on 30 Jun 1841 at the age of 65 in Madison County, Kentucky. William was buried at Richmond Cemetery in Richmond, Madison, Kentucky,

Anna MILLER was born on 3 Nov 1777 in Albermarle County , Virginia, USA. She died before 1844 at the age of 67 in Madison County, Kentucky. Anna was buried in Madison, Kentucky, USA. She was buried at the Vinnings Fork Baptist Church Madison Co, Kentucky.

Thomas H. MILLER was born on 30 Mar 1779 in Albermarle County, Orange, Virginia. He died in 1841 at the age of 62 in New Market Madison AL He was buried in 1841 in New Market Madison Al Thomas Miller and Ann Woods were married by Peter Woods,

John MILLER was born on 30 Sep 1780 in Abermarle County, Orange, Virginia He died before 1844. He died at the age of 64 in New Market Madison Al He was buried before 1844 in New Market Madison Al.

Elizabeth MILLER was born on 20 Mar 1782 in Albermarle County., Virginia. She was buried in Aug 1833 in Garrard, Kentucky, USA. She died on 22 Aug 1833 at the age of 51 in Garrard, Kentucky, USA. She was buried in the Paint Lick Cemetary Garrard County, Kentucky.

Delaney MILLER was born 13 Dec 1783, Abermarle County ,Orange Virginia; died 9 Feb 1825. His name is usually shown as Dulaney.

Joseph MILLER was born on 15 May 1785 in Abermarle, Orange, Virginia. He died on 17 Nov 1858 at the age of 73 in Sumner, TN.

James MILLER was born on 24 Dec 1787 in Madison Co. Kentucky. He died before 1790 at the age of 3.

Garland Burleigh MILLER was born on 1 Apr 1790 in Richmond, Madison, Kentucky. He died on 11 Dec 1832 at the age of 42 in Beans Creek, Franklin .TN. He was buried Dec 1832 in Beans Creek, Franklin .TN

Jane "Jennie" MILLER was born on 18 Apr 1792 in Richmond, Madison, Kentucky. She died in 1870 at the age of 78.

Frances MILLER, born 18 Jun 1794, Richmond, Madison, Kentucky; died 1838, Richmond, Madison, Kentucky.

Infant child MILLER died about 1798 at the age of 0. He/she was born on 16 Oct 1798.

I am the great-great-great grandson of John Malcolm Miller, through his son Dulaney. Anyone with more information on the family or any cousins, please contact me.

Go to J.Y. Miller's page

Send me e-mail:
Revised: 3 JUN 2013 ... URL: http://www.jymiller.net/JMM2.html


---